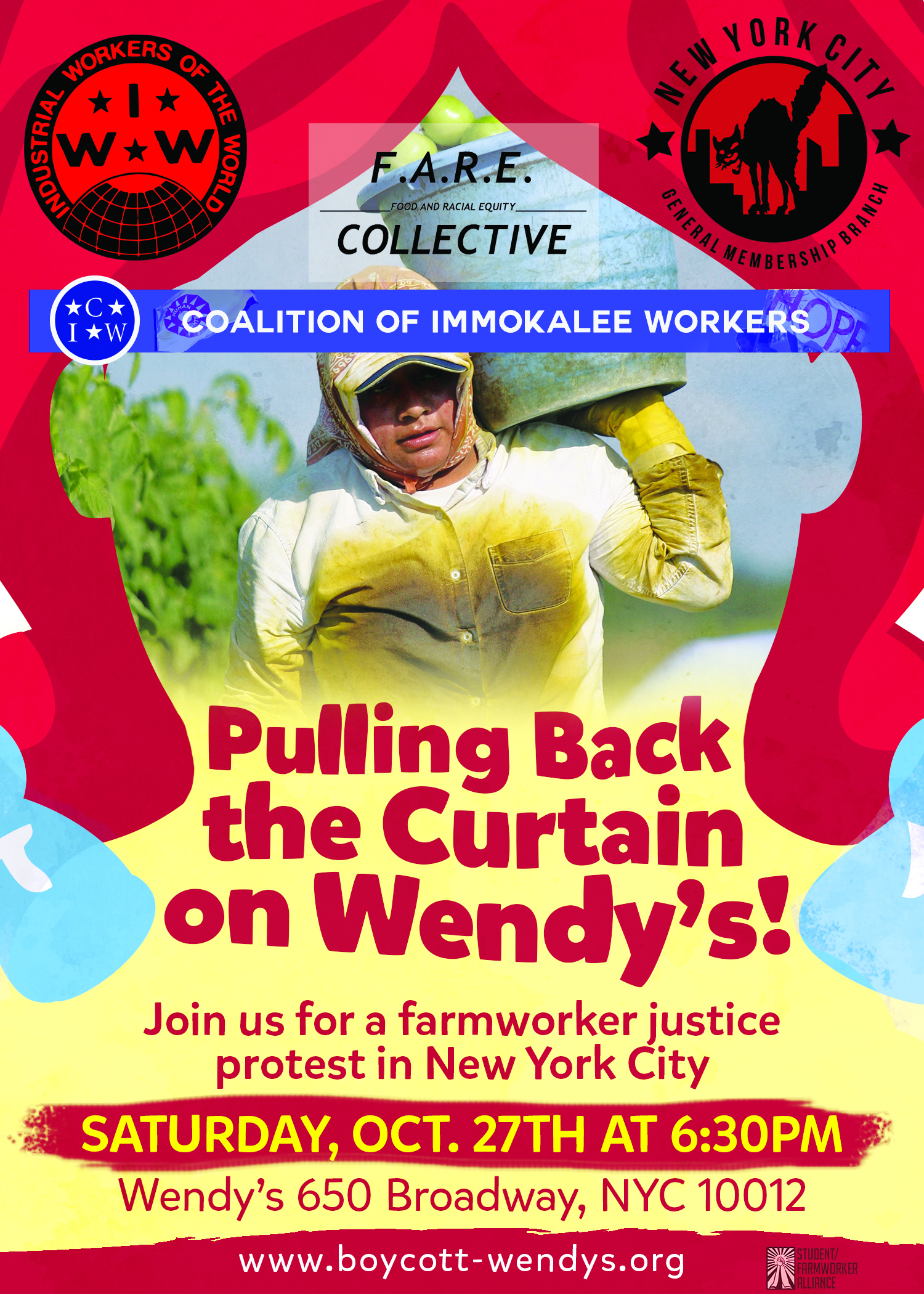 Join the New York City branch of the Industrial Workers of the World in acting in solidarity with the Coalition of Imokalee Workers on Saturday, October 27!

A worker-led organization, CIW fights for better conditions for farm laborers from New Jersey to Florida to Texas. Its latest campaign focuses on Wendy's, which it is pushing to join the Fair Food Program, placing a small premium on tomatoes to fund higher wages, workplace audits, and worker-to-worker education.

In response to CIW's call for support, the NYC IWW is organizing a solidarity action on Saturday, October 27. Meeting at the Wendy's at 650 Broadway in Manhattan at 6:30 p.m., we will distribute flyers educating the public about the company's refusal to join the Fair Food Program and encourage a boycott until it does so.

Confirm your attendance!

Share our Facebook event!

Distribute invitations!